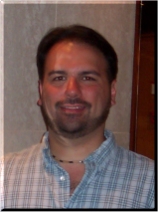 Introduction to Collecting Celebrity Autographs
Hello, and welcome to Tom's Autograph Page. I have been collecting autographs through the mail and in-person for a little more than five years now. I first became interested in collecting autographs after reading some posts in the alt.collecting.autographs newsgroup. I have, at last count, about 200 autographs, and always have about 30-40 requests "out there" waiting for a reply. I decided to start this page to complement many of the other existing autograph web sites. Due to the nature of the hobby, you may notice some repetition and similarities when visiting these sites. In addition to the "usual stuff" that is expected from an autograph web site, I hope to develop some innovative new features in the near future. To accomplish this goal, I am relying on your comments, suggestions, ideas, and feedback. Many of the changes from the previous version of this site and new features that you see were inspired by comments from autograph collectors that visited my site and gave me some constructive criticism and feedback. After a brief hiatus, and not having as much time as I had hoped to update this site, I hope to be making more regular updates in the near future.
Your feedback is most appreciated. If there is something that you would like to see, please let me know! Thank you and happy collecting!
Tom